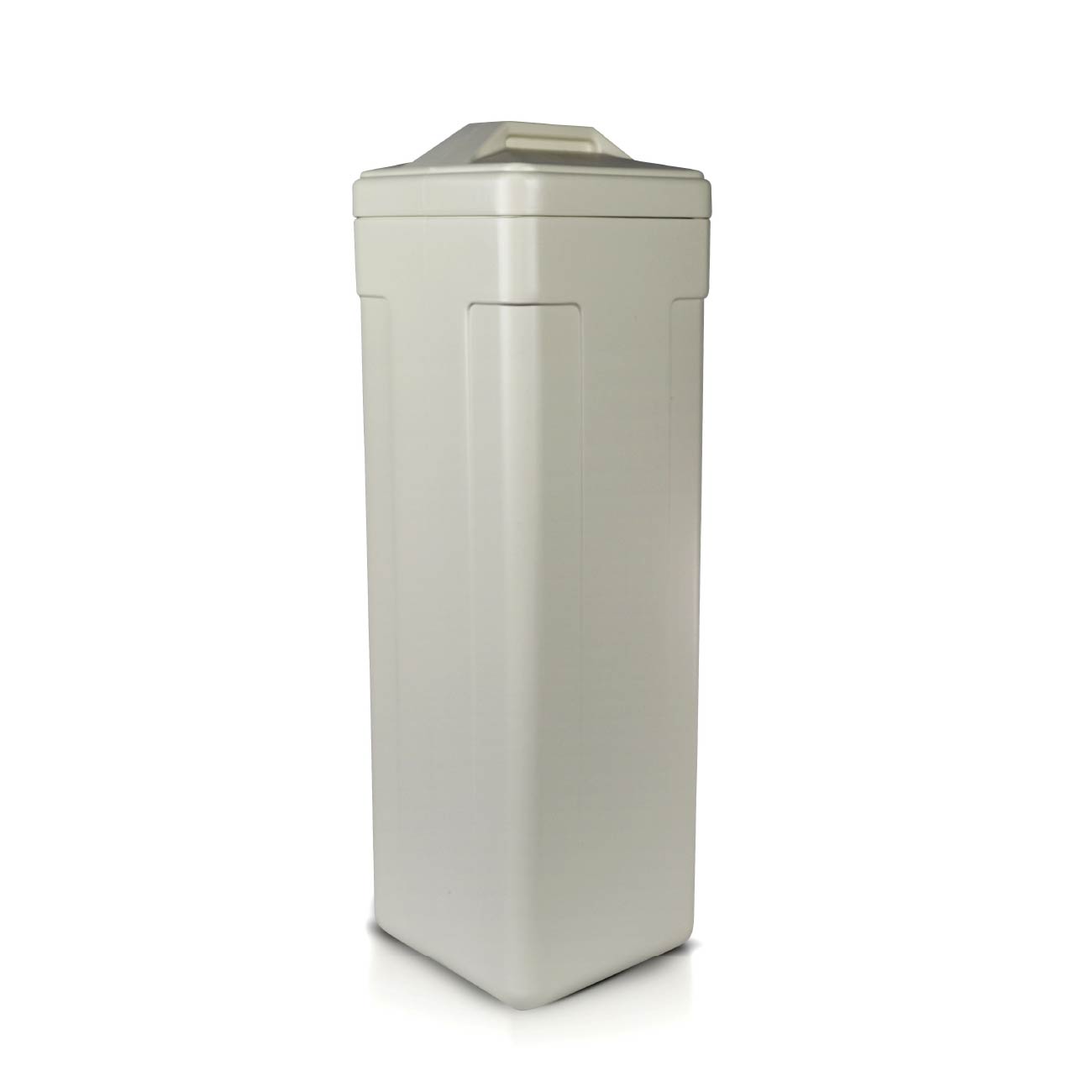 17 Gallon Square Brine Tank
11x11x35
Model No. 
BT-17G
Tank
Liquid Capacity: 17 Gallons/64 Liters
Salt Capacity: 169 lbs/77 Kg
Description
Perfect for apartments, small families, and tight spots, our 11×11 series brine tank can add a whole new dimension to your product offering. Compact enough to fit into closets, this 17 gallon brine tank has over 160 pounds of salt capacity. Manufactured from high density polyethylene, these tanks will provide years of service. In addition, ultraviolet inhibitors (UVI) increase the tanks resistance to damage from sunlight.
Features/Benefits
Durable plastic materials
Blow-molded cover