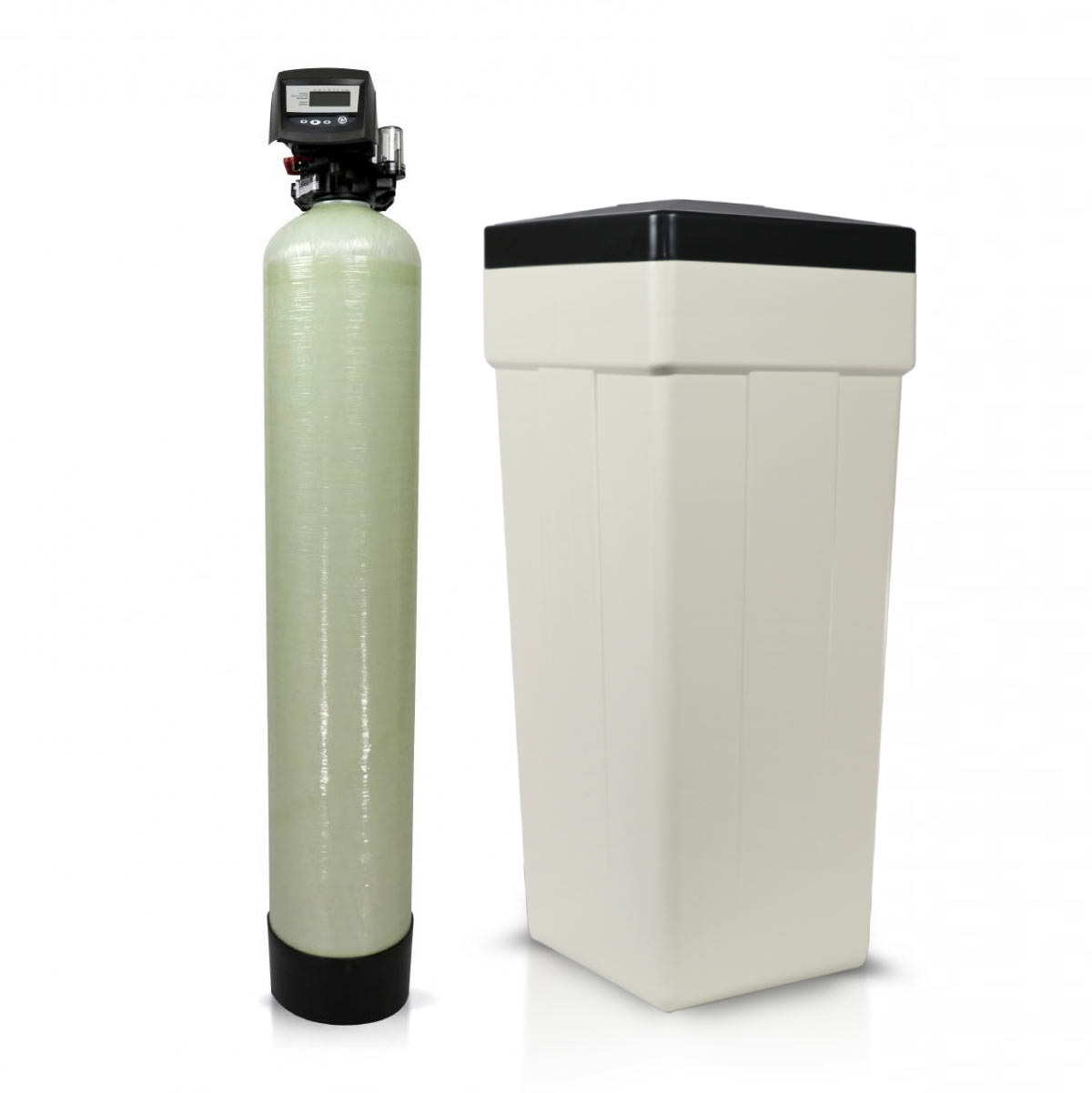 60,000 Grain Water Softener
Autotrol® 760 Timer/255 Logix™ Control Valve
Model No.
A-60-TLC
Control Valve
255 Pentair Water Autotrol® Valve
760 Demand Logix™ Series
Tank
Capacity: 60,000 Grain
Description
The 255/760 computer/demand control system for three force inch plumbing combines design simplicity with reinforced NORYL construction to provide you with an uncommonly reliable appliance. The inherent reliability for the system means a long life of a efficient, trouble-free, uninterrupted soft water luxury.
Features/Benefits
Premium Resin

Available in 8% or 10% Cross Link Resin
255 Control Valve
Fewer Parts than other softener valves
Single motor – No solenoids are required
Built in brine control valve – no external brine float required
True 3/4 inch internal porting
Energy efficient
760 Logix Demand System

Microprocessor improves efficiency/lowers salt use
Water meter on valve outlet
Flow indicator light
Programmable calendar override for fixed interval regeneration
Benefits of Soft Water:
Skin and hair will be softer and healthier
Reduced skin irritation and redness
Clothes are softer, cleaner, brighter and will last longer
Removes hard water scale build-up in water heaters
Eliminates hard water spots on the surfaces of glass, tubs, showers, tiles and cars
Longer life and lower maintenance of ice makers, coffee machines, dishwashers, water heaters and laundry equipment