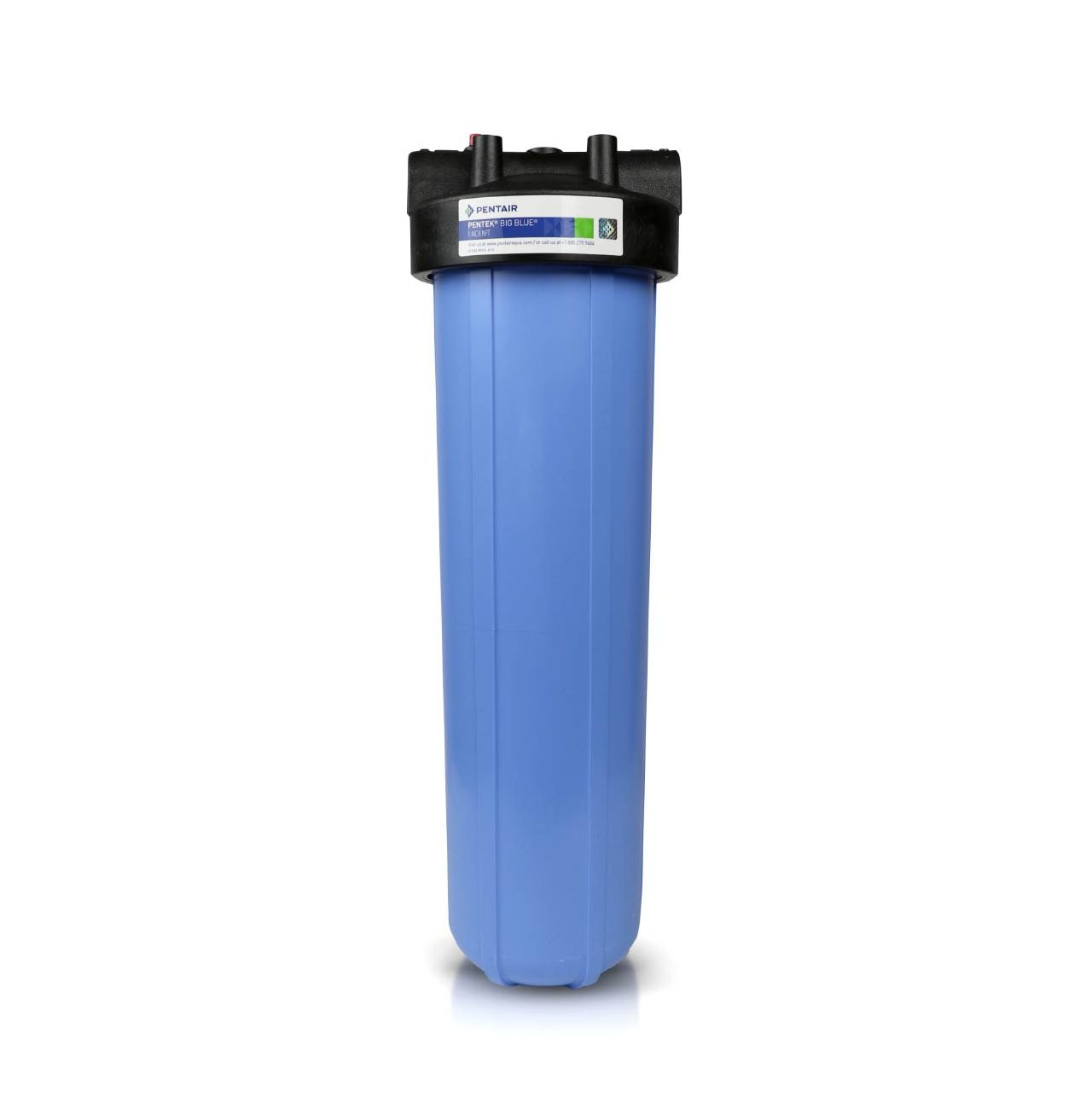 Pentair Big Blue Heavy Duty Series Filter Housings
Model No.
Big Blue 3/4″ PF150467
Big Blue 1″ PF150233
Description
Pentair Big Blue Heavy Duty Filter Housings offer the versatility to meet all of your large-capacity filtration needs, including highflow and heavy-sediment applications. The extra large housing allows for greater cartridge capacity, reducing the number of vessels required for high flow-rate applications. The High-Flow Polypropylene (HFPP) cap is available with 3/4″ and 1″  inlet and outlet ports. The 1-1/2″ internal port allows a greater volume of liquid to pass through the HFPP cap more rapidly. Big Blue Housings are compatible with a broad range of chemicals and are available with or without a pressure relief button. They accept a wide variety of 4-1/2″ diameter cartridges.
Application
Drinking Water
Features/Benefits
Available in 10″ and 20″ lengths
Available with a pressure relief button on inlet side of cap
Available with 3/4″, 1″ or 1-1/2″ NPT inlet and outlet ports
Accepts up to 4-1/2″ diameter cartridges
Specifications:
Temperature (Max):
100 °F